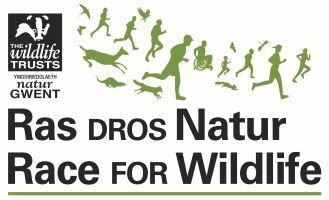 31.50 mins 10K course record
Race for Wildlife 2020/21 Cancelled
Hello to all of our Race for Wildlife runners and supporters.
The outbreak of Covid-19 in the UK has had a devastating impact on the athletics community and the continued postponement of running events including our own Race for Wildlife, has led to the loss of vital funds for charities.
While being realistic about postponing the event for a long time, we always held hope that we would eventually stage the Race for Wildlife in 2021 at some point. However, we have come to the very difficult decision to cancel Race for Wildlife for the foreseeable future.
The restrictions in place due to Covid-19 and the impact it has had on our organisation is unprecedented and we are extremely disappointed to cancel our flagship fundraising event.
We'd like to take this opportunity to thank you for your patience and also our partners who have supported us through this difficult time, including - Eastman, Undy AFC, Welsh Athletics, Chepstow Harriers and Gwent Wildlife Trust volunteers.
Thank you to those that took part in our virtual race in October 2020, the Race for Local Wildlife raised over £1000 and this has gone some way to make up for the funds we usually raise.
When we initially postponed in April 2020 we gave the option to refund, defer or donate your entry fee. Thank you to all that chose to donate their entry fee, this will go towards nature conservation in Gwent to help protect wildlife in our amazing landscape.
If you deferred your entry, (if you didn't respond we automatically deferred it for you) there are now two options for you:
1. Donate your entry fee to Gwent Wildlife Trust
2. Request a refund of your entry fee
If you request a refund we will credit the card you paid with providing it is still valid. If your card has expired we will be in touch with an alternative.
If you do not respond by Friday 30th April 2021 we will assume that you would like to donate your entry fee. All donations are eligible for Gift Aid so please complete the declaration to enable us to claim this at no extra cost to you.
Thank you for your continued support.
All of us at Gwent Wildlife Trust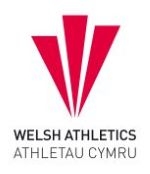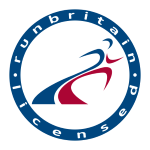 Race for Wildlife
The Race for Wildlife is Gwent Wildlife Trust's annual day of running races that take place in the heart of the picturesque Gwent Levels.
Open to people of all ages and abilities, with a flat and fully accessible route, this is an ideal race for beginners, avid distance athletes, or for those who just fancy helping raise some money for charity.
We welcome all to take part!
10k road race
1k around the football field (prizes ages 14 and under)
100m dash (for children)

Sponsorship
Every year we thank people for contributing vital funds to Gwent Wildlife Trust by taking part in the Race for Wildlife and always encourage participants to do a little bit extra by fundraising too.
Please note:  This event is aimed at raising vital funds for Gwent Wildlife Trust.  As an extra incentive, if you raise more than £50 we will refund your entry fee.
Previous years' 10k results
Previous years' 1k results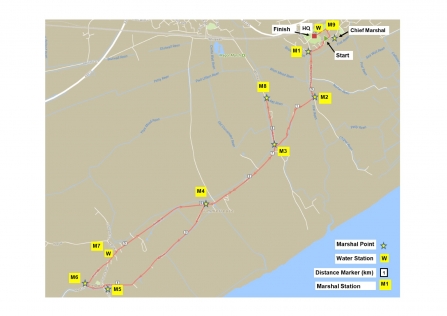 Map of the 10k race route. Map of 10k is also included in your registration pack.
View more Race for Wildlife photos on FlickR