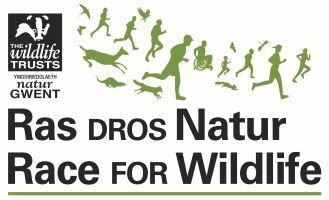 31.50 mins 10K course record
Race for Wildlife 2020 Postponed
Whilst there is still uncertainty over the time-frame for a return back to relative normality the Race for Wildlife remains postponed until such a time as it is possible to reschedule it. We don't know when that will be but we will be putting on a race with new hygiene measures in place as soon as we possibly can. We also have to take into account the race venue, our sponsors, athletics licence, stall holders, weather conditions and other factors as well as the Coronavirus implications. Bearing in mind that Welsh Athletics may extend the suspension period anyway.
We are really sorry to all entrants and were obviously very disappointed as we always look forward to putting on a great fundraising event and seeing the people we have become familiar with over the years. We also know that you would have been training hard for this and it is an opportunity missed. However, the measures are in place for our safety and to save lives and that is the most important thing.
Hopefully you are still enjoying going for a run as part of your exercise and don't forget that wildlife can help with our wellbeing, so keep an eye open for the signs of spring. Birds singing, butterflies and bees feeding on new blossoms, even if this is from behind your windows.
We'd like to take this opportunity to thank our partners who are supporting us through this difficult time. Eastman, Undy AFC, Welsh Athletics, Chepstow Harriers, Rogue Runs and Gwent Wildlife Trust volunteers.
The deadline for refund of entries has now passed, so if you have not already contacted us we have kept your entry to defer to the next race. Thank you to everyone who has got in touch and for your generosity with allowing us to defer your place or donating your entry fee. We'll keep you updated as soon as we have news on the next event!
Thank you for your continued support.
All of us at Gwent Wildlife Trust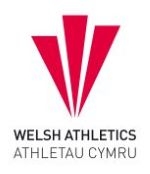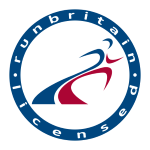 Race for Wildlife
The Race for Wildlife is Gwent Wildlife Trust's annual day of running races that take place in the heart of the picturesque Gwent Levels.
Open to people of all ages and abilities, with a flat and fully accessible route, this is an ideal race for beginners, avid distance athletes, or for those who just fancy helping raise some money for charity.
We welcome all to take part!
10k road race
1k around the football field (prizes ages 14 and under)
100m dash (for children)

Sponsorship
Every year we thank people for contributing vital funds to Gwent Wildlife Trust by taking part in the Race for Wildlife and always encourage participants to do a little bit extra by fundraising too.
Please note:  This event is aimed at raising vital funds for Gwent Wildlife Trust.  As an extra incentive, if you raise more than £50 we will refund your entry fee.
Previous years' 10k results
Previous years' 1k results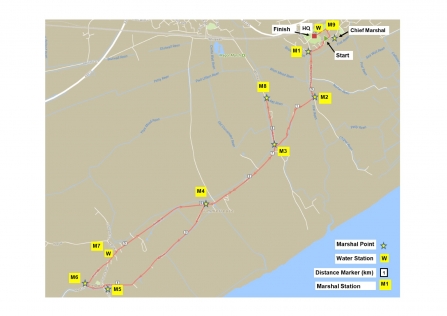 Map of the 10k race route. Map of 10k is also included in your registration pack.
View more Race for Wildlife photos on FlickR