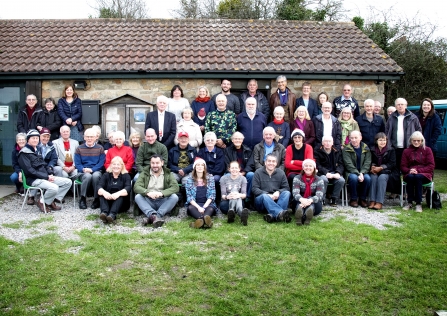 Our Staff
We have 25 members of staff working across Gwent. 
Our staff team simply could not work without the dedication of our governing board, presidents, ambassadors and patrons, thousands of members, hundreds of volunteers, partner organisations and contractors, business people, teachers, local landowners and everyone else who champions nature conservation and supports our work in any way. 
Our Governing Board
We are governed by our elected Board of Trustees:
Chair - Alison Willott
Vice-Chair - Robert Waller
Vice-Chair - Marc Leppard
Secretary - Sue Finn
Treasurer - John Newton
Trustees - Jonathan Stephens, Tom Clancy, David Rees, Lucy Holland, Rebecca Spooner, Chris Duncan 
Our Patron and Presidents
Patron - Iolo Williams
President - Chris Hatch
President Emeritus - Roger James
Vice-Presidents - Martin Anthoney, Julia James, Stephanie Tyler, Richard Waller
Local Groups
Gwent Wildlife Trust is supported by six Local Groups of volunteers. Each group is run independently and most of them host a series of walks, talks or work tasks at different times throughout the year. 
Our networks of people are the foundation of our ability to protect, enhance and restore vital habitats and ecosystems for wildlife in Gwent.
Interested in working for Gwent Wildlife Trust?