Include a gift in your will
Protect the wildlife you love, for future generations
We believe that everyone deserves to live in a healthy, wildlife-rich natural world and have the opportunity to experience the joy of wildlife and wild places in their daily lives. Including a gift in your Will to Gwent Wildlife Trust no matter the size, makes a difference and helps protect wildlife in your local area.
Leaving a percentage of your estate to Gwent Wildlife Trust is a way of providing for your loved ones whilst helping safeguard our natural world for future generations.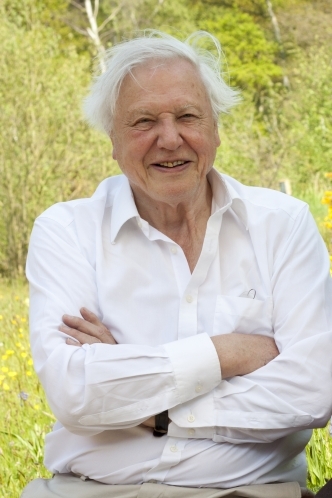 "Anyone who cares about wildlife has a marvellous opportunity to do something quite unique, by remembering their local Wildlife Trust in their will.
This generous act is one of the most important things you can do to make sure the species and habitats we love will be there for future generations to enjoy."
- Sir David Attenborough
How gifts can help...
Gift in Wills have helped us protect wild places, provide a lifeline to species under threat, and give local people opportunities to experience wildlife in their daily lives. Click on the stories below to find out more.
How the Pat Gorvin legacy is shaping our trust

As reported in our 2017-18 Annual Review, 4 years ago, we received an astonishingly generous legacy of over £2.5m from Mrs Pat Gorvin, a member of Gwent Wildlife Trust from the mid-1960s. Pat and her husband supported GWT through thick and thin until their old age.

Pat survived her husband and continued to help us. Sadly, Pat passed away in 2016 but left 60% of her estate to us in her will. It is right that we reflect on the impact of this legacy, to date, in this report. Perhaps most significantly, it contributed half of the purchase price for Bridewell Common Nature Reserve on the Gwent Levels and has also helped us make small expansions to other sites.

It has enabled us to invest in more comprehensive surveying and monitoring of nature reserves to better understand how we can restore wildlife, and given us the means to reach out to more children across Gwent to encourage a lifelong love of wildlife from our centres at Magor Marsh and Ebbw Vale.

It has also enabled us to continue managing wildlife habitats at scale across Gwent, even where funded projects have ended, such as in the Eastern Valleys, whilst seeking new sources of funding to continue and build on our achievements there.

It is only because of acts of generosity, not only huge gifts like Pat Gorvin's but all the thousands of small contributions that we receive, that we can hope to meet the challenges of the biodiversity crisis at a local level.

Lowri Watkins
Details you might need
Full name: Gwent Wildlife Trust
Registered Charity No: 242619
Our address: Gwent Wildlife Trust, Seddon House, Dingestow, Monmouthshire, NP25 4DY.
Telephone: 01600 740600
If you would like to notify Gwent Wildlife Trust of your intention, please email Debbie Stenner on dstenner@gwentwildlife.org or call me on 01600 740600 Ext 2116.