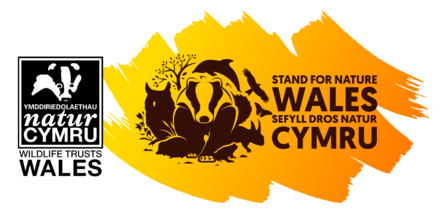 Stand for Nature Wales
Rydyn ni'n gyffrous iawn am y prosiect hwn ledled Cymru sy'n cael ei gyllido gan Gronfa Gymunedol y Loteri Genedlaethol sy'n weithredol tan hydref 2024 ond mae arnom ni angen eich help chi!
Mae tîm Sefyll Dros Natur Ymddiriedolaeth Natur Gwent yn chwilio am bobl ifanc (9 i 24 oed) o bob cefndir sydd eisiau gweithredu dros newid yn yr hinsawdd yng Nghaerdydd, Casnewydd a Blaenau Gwent.  
Gyda'n gilydd gallwn ymladd effeithiau cynhesu byd-eang drwy ddefnyddio atebion sy'n seiliedig ar natur fel creu dolydd blodau gwyllt, plannu coed, sefydlu toeau gwyrdd a gerddi dŵr glaw a gwneud lle i fyd natur.
Ydych chi'n berson ifanc sydd ag angerdd dros natur ac sydd eisiau gwneud gwahaniaeth?
Os felly, cysylltwch â Kathy Barclay ar krbarclay@gwentwildlife.org i ymuno â'n cenhadaeth ni neu gofrestru ar gyfer ein cylchlythyr yma.
Mae mwy o wybodaeth am brosiectau Sefyll Dros Natur Cymru sy'n cael eu cynnal mewn rhannau eraill o Gymru ar gael drwy edrych ar dudalen Ymddiriedolaeth Natur Cymru yma
We are really excited about this Wales-wide project funded by the National Lottery Community Fund that runs until Autumn 2024 but we need your help!
The Stand for Nature team at Gwent Wildlife Trust are looking for young people (9-24 years old) from all backgrounds who want to take climate change action in Cardiff, Newport and Blaenau Gwent.  
Together we can fight the effects of global warming by using nature based solutions such as creating wildflower meadows, planting trees, establishing green roofs and rainwater gardens and making space for nature.
Are you a young person who has a passion for nature and wants to make a difference?
Then please  contact Kathy Barclay on krbarclay@gwentwildlife.org to join in our mission or
sign up to our newsletter here.
Find out more about the Stand for Nature Wales projects happening in other parts of Wales by visiting the Wildlife Trust Wales page here