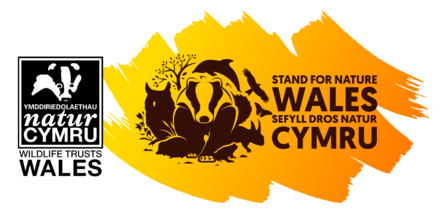 Stand for Nature Wales
We're really excited about this National Lottery-funded project across Wales which is running until the autumn of 2024 but we need your help!
Gwent Wildlife Trust's Stand for Nature team is looking for young people (aged 9 to 24) from all backgrounds who want to take action for climate change in Cardiff, Newport and the Valleys.  
Together we can combat the effects of global warming by using nature based solutions such as creating wildflower meadows, planting trees, establishing green roofs and rainwater gardens and making room for nature.
Are you a young person who has a passion for nature and wants to make a difference?
If so, please contact Kathy Barclay at krbarclay@gwentwildlife.org to join our mission or sign up for our newsletter.
More information on Stand for Nature Wales projects taking place in other parts of Wales is available by visiting the Wildlife Trust Wales page here
Our young people have put together this video to demonstrate how humans, nature and climate are all connected and end with an important message about accountability!
Join one of our Youth Groups
If you would like to join one of our Youth Groups please complete the form below.