More than £7,000 given in prizes
Over £18,000 raised towards projects
How does it work?
You can play our Lottery for Wildlife as little as £1 per month. The more people play, the more funds we raise and the higher the prize fund will be!
The Lottery for Wildlife draw is held at the end of each month. The lucky winner will receive 30% of the income received that month, with the other 70% going towards a special wildlife project in Gwent.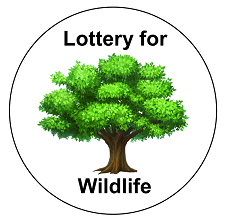 Lottery for Wildlife 2020 is contributing to the Gwent Uplands Project.
The Eastern Valleys team works out of the Environmental Resource Centre (ERC) in Ebbw Vale, but covers the whole of the Gwent Uplands.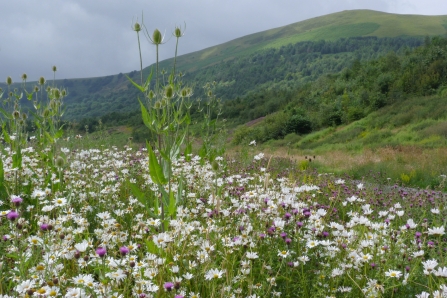 Our team of Reserve and Education Officers manage our nature reserves in this area and also work with other landowners to encourage them to manage their own sites for wildlife. The team work hard to provide fantastic habitats for wildlife and work with many volunteers to increase the impact that we have.
We also work with schools, colleges and community groups from across the area, providing them with high quality outdoor learning and experiences, and enthusing them about the amazing wildlife on their doorstep. It is important to reach more people, whether through public events, courses or walks which showcase the fascinating wildlife of the area and the skills needed to look after it.
Your donation will enable our team to continue with the important work that they do out of the ERC, as well as enabling us to expand our reach to more landowners and more schools.
To Enter
Each ticket costs £1 per month or £12 per year. You can buy more than one ticket, to increase your chances of winning - simply multiply the amount you pay accordingly. It would be a great help if you could pay by standing order. 
Play online by completing the form below.
Alternatively, download and print the Lottery for Wildlife 2019 Entry Form at the bottom of the page, fill in all the relevant bank details and return the form to us at: Gwent Wildlife Trust, Seddon House, Dingestow, Monmouth NP25 4DY.
We'll do the rest! This method gives you complete control over the process and you can cancel the mandate at any time by contacting your bank. (Most banks allow you to do this instantly online.)
If you prefer to pay by cheque, please also download and print the Lottery for Wildlife form, leave the bank details section blank and include a cheque made payable to Gwent Wildlife Trust, for £12 for each annual ticket that you wish to purchase and return it with the form to the address above. We will send you a reminder each year to let you know when your subscription is due.
If you need any help please contact us on 01600 740600 or email at info@gwentwildlife.org
Or enter online by completing the form below
Download Lottery for Wildlife 2020 Entry Form
Lottery for Wildlife updates