Nature Trails
Our nature trails have been designed specifically with 3-5 year olds in mind.  These fun-packed trails involve a short, very simple craft activity and a toddle around the reserve where children engage in some fun and simple activities.  Trails include The Very Hungry Caterpillar, We're Going on a Bear Hunt,  Gruffalos Child, Brown Bear, Brown Bear,  Leaf Man, Teddy Bear's Picnic, Rhyme Time, Birds Birds Birds, to name but a few!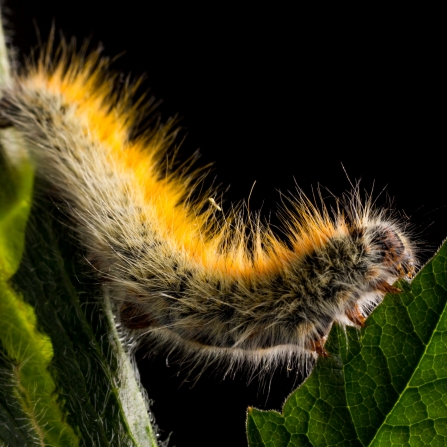 The Very Hungry Caterpillar:
This trail around our Magor Marsh reserve, retells the story of The Very Hungry Caterpillar. The children become hungry caterpillars themselves, munching their way through all the fruit as they walk through the story, trying to spot the ever growing Hungry Caterpillar. Will one of them turn into a beautiful butterfly? Maybe! They will all make a butterfly to take home.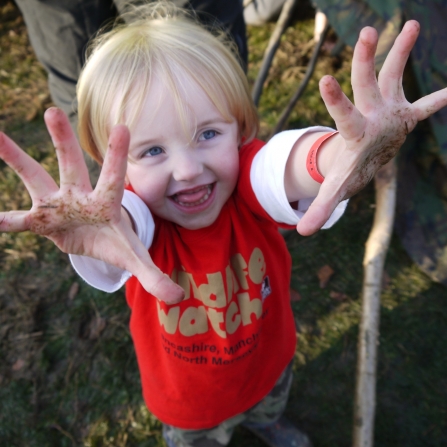 We're going on a bear hunt!
Listen to the story, then ... We're going on a Bear Hunt at Magor Marsh!
But first we'd better disguise ourselves as bears so the bear doesn't see us coming! Then off we Swishy Swashy go: Through the long grass, the deep cold river ... Just look at the footprints we left behind! Watch out for that snow storm! How does it feel? Oh no! We've even got thick oozy mud! Will anyone find the bear? Don't worry if we don't, we'll have lots of fun anyway!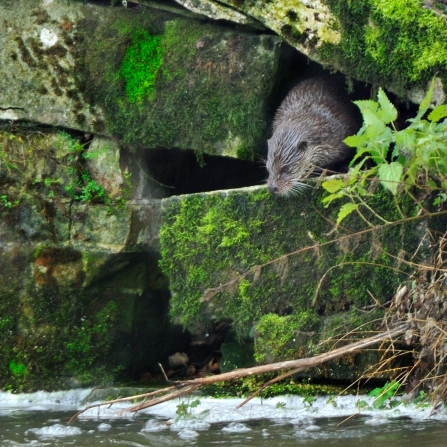 Animal Homes
Where do some of our more common animals live? What are their homes called? What might it be like to live in those homes? Lets see if we can find out! We'll start with a story, then make a mouse from our story to take out with us, and we'll see if we can find some of his cuddly friends hiding around the reserve.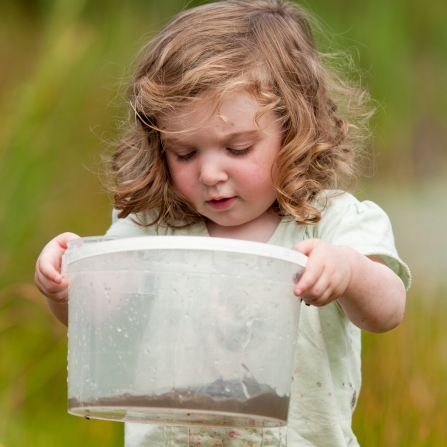 Rhyme Time:
Our Rhyme Time session allows children to explore some of their favourite nursery rhymes out on our Magor Marsh reserve: Planting seeds in Mary Mary's garden; Can they 'Catch a Fish Alive'? Find any of Incy's or ladybird's friends? Or make a mud Humpty Dumpty? ... And... has anyone seen three bags of wool?