You can easily gift a membership online today!
From as little as £2.50 per month! Select the 'Family Membership' for Children, which includes the quarterly Wildlife Watch magazine, activities, guides and much more! + An optional FREE KIDS T-SHIRT
Order by Thursday 16th December!
Ordering by Thursday 16th ensures we can process, pack, wrap and post the welcome pack for arrival before Christmas. Gift memberships bought after Thursday, 16th December will be fulfilled in early January.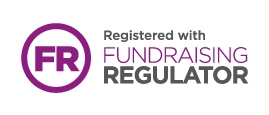 On joining your gift recipient will receive a welcome pack which includes:
A Nature Reserves Guide - discover the best place for wildlife in Gwent
A beautifully-lllustrated organic cotton Tote bag, designed by local artist Tracy Ann Sitch
Regular bulletins about, and discounts on our events, walks, talks and courses
Wildlife Watch pack and three issues of our magazine for children with all family memberships
They will also get three issues of Wild About Gwent magazine each year - learn more about local wildlife and conservation action
Membership Enquiries
If you would prefer to speak to someone before joining, or to join by post or phone, please contact the membership team on: 01600 740600 (option 3) or by emailing info@gwentwildlife.org
Alternatively, to join offline, you can download and print a paper copy of our membership form below.
Renew your membership
To renew an existing membership, paid for by card or cheque click here 
You will also be given the option to renew your membership by Direct Debit.