Notice of our 58th AGM
You are invited to attend Gwent Wildlife Trust's 58th Annual General Meeting, which will be held remotely via Zoom at: 7pm on Wednesday, 15th September 2021.
Due to the ongoing uncertainties regarding Covid, this will be a Zoom meeting. (This is in agreement with Companies House guidance and has been approved and minuted by GWT Council.)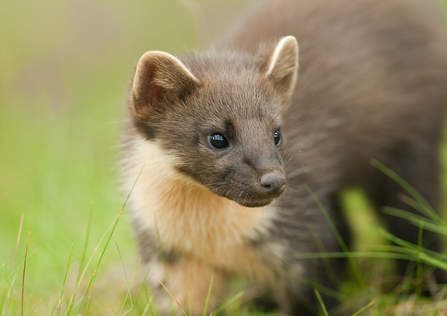 The official AGM will be followed by a presentation by Gwent Wildlife Trust's CEO, Adam Taylor, after which Dr Andrew Stringer, Head of Environment at Forestry England, will give a talk on "Forest Wilding".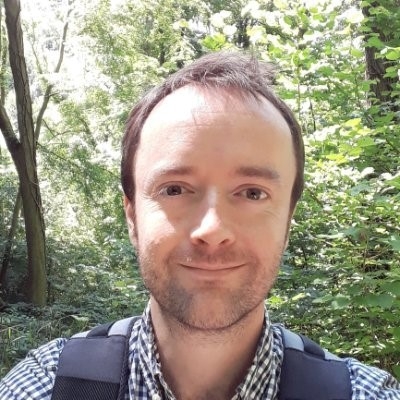 Dr Andrew Stringer is Head of Environment at Forestry England, leading the delivery of nature recovery across the nation's forests in England. He will talk about Forestry England's approach to wild areas, through Forest Wilding at places like Wild Ennerdale. He will also give an overview of Forestry England's reintroduction projects, from pine martens in the Forest of Dean, (of particular relevance as we begin recording these wonderful mammals in Gwent) through to white-tailed eagles on the Isle of Wight.
AGM AGENDA
Chair's welcome.
Minutes of the 2020 AGM and matters arising. (See notes below)
To receive the Annual Report of the charity for the year ended 31st March 2021. (See notes below)
To receive the Annual Accounts of the charity for the year ended 31st March 2021. (See notes below)
To adopt revised Articles of Association (See notes below)
To appoint Auditors of the charity to hold office until the conclusion of the next General Meeting at which the accounts are laid before the charity.
To elect 3 new trustees who were co-opted in May 2021. (See notes below)
To introduce the elected officers of the Board of trustees for 2021/2022.
By order of the Board, July 2021, Sue Finn, Hon Secretary.
*Notes:
The following papers are available below. They can also be obtained from the GWT office on 01600 740600 or by emailing info@gwentwildlife.org
Minutes of 57th AGM on 27th September,2020.
The full statutory Annual Report and Accounts for the year ended 31st March 2021.
The revised Articles of Association, with a brief summary of the changes incorporated.
Short biographies of the 3 trustees up for election.
If you are unable to attend and would like to send apologies please email these to Sue Finn at sfinn@gwentwildlife.org
Questions and comments:
The agenda and relevant documents are available below. With the aim of running an organised and timely meeting for all attendees, please can we ask you to put any questions or comments to the Chair of Council, Alison Willott by emailing awillott@gwentwildlife.org by Friday 10th September, so that she can answer you directly in advance of the AGM. You will be able to post questions and comments via the chat function during the AGM, but there will be very limited opportunity to respond to these at the time, particularly if we have a lot of questions. We will be collecting and recording everyone's questions and comments, however and you will receive a response as soon as possible afterwards.
We want to give everyone the chance to consider decisions beforehand, so please do send Alison any comments of questions in advance. We will be taking your votes on each item (as advised below) during the AGM. In the event of a tied vote, the Chair will have the deciding vote in line with our governing documents.
Minutes of the 2020 AGM and EGM
Biographies of new trustees
Lucy Holland

Lucy Holland Trustee

Lucy is highly motivated and passionate about achieving positive outcomes for nature. Lucy is an Environmental Scientist, currently working on ecosystem assessment in England. Prior to this role, Lucy worked on international biodiversity and climate, focusing on the global Leaders' Pledge for Nature. Lucy completed her MRes in Conservation Science and worked on creating adaptive habitat strategies for mammals living in a fragmented agricultural area, implemented and supported a community agroecology programme and developed a yearlong environmental education programme for use with children in Indonesia. Lucy has published her research, presented the findings at global conferences and it was also recently covered on the BBC Sounds podcast 'People Fixing the World'. Lucy is currently working on a book chapter which promotes the benefits of nature for child development. 
John Newton

John Newton Trustee

From Newport, Gwent, I graduated from the University of Manchester with an Honours degree in Management Sciences and later gained an M Phil from Cardiff University on  " Financial Decision Making in Universities". As a Fellow of the Chartered Institute of Management Accountants, I have a wealth of experience and expertise in all areas of financial management and accounting in the private and public sectors. For 3 years, I was the National Co-ordinator for Costing and Pricing for the UK Higher Education sector and have run many conferences on costing, pricing and other issues. 
After retiring from Cardiff University as Assistant Director of Finance, I enjoy gardening, rambling as a member and walk leader for both the Cardiff and Caerphilly Ramblers, leading/guiding RNIB monthly walks for visually impaired people, garden volunteering for the National Trust at Tredegar House, being a member of the National Trust and RSPB, playing bowls for Machen Bowling Club and nature conservation. 
I have a passion for nature and the environment and believe it is vital to protect our nature reserves and do as much as possible to support ongoing nature and wild life conservation. With 40 years practical experience in nature conservation with groups in Cardiff, Bristol, Southampton, Reading and Winchester, I appreciate the practical aspects of the work involved and love the countryside in the area I've grown up in. I have the skills, expertise, passion and commitment to aid and support the Trust achieve its vision, aims and objectives.
 
Marc Leppard

Marc Leppard Trustee

Marc has a 30 years background in risk, corporate governance and compliance. He has been a civil servant in the Home Office and Parliamentary Ombudsman, a financial services regulator and has also run compliance functions in financial services and in the corporate sector. He spent 11 years as a senior executive at BP plc: his last role as Global Head of Business Integrity.  He is now a management consultant and has worked on compliance remediation programmes at investment banks.  He currently runs a farm with pedigree Ryeland sheep, two donkeys, a colony of bats, 8 chickens, 2 ducks and myriad cats and dogs with a keen interest in sustainable farming practices.  He is also a trustee of a mental health charity and a technical college in Hereford and has been a non-executive director of a financial services trade association for 6 years. He was also recently appointed as a Lay Observer for the Ministry of Justice. Marc has a keen interest in conservation and protecting the environment.